Business & Taxation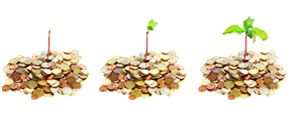 Improving results
By determining your business's key performance indicators (the ones that really make it or break it) and then implementing systems and procedures to monitor them, we can work towards improving these areas of your business.
Profits will also be improved by taking a little time out for some strategic planning. This incorporates an in-depth look at your business, which can be difficult for those at the coal-face.
Improving cash flow
Are you making profits but never have any spare cash?
We can teach you the difference between profits and cash and show you how to effectively manage your cash flow including providing for your taxation liabilities.
Imagine never having to experience unexpected cash flow problems again!
Business restructuring
With the rapid rate of change in business, its legal structure may become outdated, ineffective or inefficient and a restructure is called for.
We can analyse your present situation and make recommendations on the income tax, capital gains tax, stamp duty, business risk exposure and succession planning issues which accompany any restructure. You can then be sure that a restructure is appropriate and that any new structure will meet your future needs.
Taxation services
As well as preparing income tax and fringe benefits tax returns for individuals, partnerships, trusts, companies and superannuation funds, we can put your business through a mock tax audit. (Better us than the tax man!)
We can also research specific taxation issues for you.
Remember that all taxation is now based on self-assessment with penalties for getting it wrong. Don't cross your fingers and hope for the best.
---